Everybody who watched Dothraki leader Khal Drogo in Game of Thrones was curious as to who played the Dothraki warlord.  Lo and behold, it was Jason Momoa, a familiar face of baywatch.
He indicates that at the audition, he performed a haka war-dance as part of his audition, he said, and then apparently showed off his backside to the audience in preparation for further nudity in the pilot, which would mark both his first nude scene and his first sex scene as an actor. He also apparently mentioned disliking horses, and not really looking forward to the riding scene the pilot requires (much less the rest of the riding scenes that will be required if the show goes forward).
Many may not know it but before appearing as the gorgeous hunk Thor, Chris Hemsworth played James Kirk's father in the 2009 movie Star Trek, the one that got blasted early on in the movie.
Early life
Hemsworth was born and raised in Melbourne, Victoria, Australia. The son of Leonie and Craig Hemsworth. He later moved to Phillip Island, south of Melbourne, with his family. His older brother Luke and younger brother Liam Hemsworth are also actors, and have had recurring roles as Nathan Tyson and Josh Taylor on Neighbours, respectively. Hemsworth attended Heathmont Secondary College in Melbourne.
Name: Emily Blunt
Full name: Emily Olivia L. Blunt
Sex: Female
Height: 5′ 8″ / 172cm
Nationality: English
Date of Birth: 23/02/1983
Place of Birth: London, England
Profession: Actress
Family
Brother: Sebastian Blunt. Younger
Father: Oliver Blunt.
Grandfather: Peter Blunt.
Mother: Joanna Blunt. Teaches English as a foreign language
Sister: Felicity Blunt.
Sister: Susannah Blunt. Younger
Uncle: Crispin Blunt.
Significant Others
Companion: Michael Buble.
Husband: John Krasinski. Began dating in November 2008; announced engagement in August 2009; married July 10, 2010 in Lake Como, Italy
Real Name
Carlos Irwin Estevez
Date of Birth
3 September 1965, New York City, USA
Nickname
The Machine
Good Time Charlie
Chuckles
Height
5′ 10″ (1.78 m)
Biography
The son of Actor Martin Sheen was named, Charlie Sheen was born Carlos Irwin Estévez on September 3, 1965, in New York City. His mother, Janet Sheen, was a former New York art student who had met Charlie's father right after he had moved to Manhattan. Martin and Janet had three other children, Emilio Estevez, Renée Estevez, and Ramon Estevez, all of whom became actors.  Charlie was a "blue baby" and nearly died at birth.. As a gesture of gratitude for saving Charlie's life, his parents decided to name their new baby after the doctor – Irwin.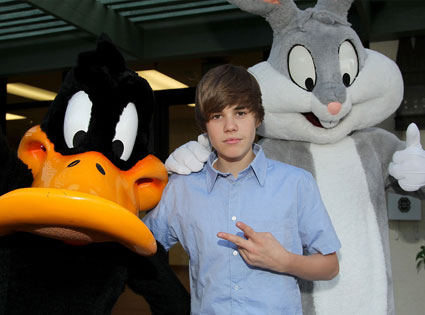 Date of Birth
1 March 1994, Stratford, Ontario, Canada
Birth Name
Justin Drew Bieber
Nickname
JBiebs
Height
5′ 7″ (1.70 m)
Justin Bieber was born March 1, 1994 in Stratford, Ontario. He is a Canadian pop and R&B singer and Scooter Braun, who later on became Justin's manager, discovered his performances on YouTube. Braun arranged for him to meet with Usher in Atlanta, Georgia and Bieber was soon signed to the Raymond Braun Media Group (RBMG), which is a joint venture between Braun and Usher, and then to a recording contract with Island Record that is tendered by L.A. Reid.
Krista Ranillo is a Filipina actress. She is currently a contract actress of ABS-CBN after deciding to leave her home channel GMA Network.
Personal life
Kris is a daughter of veteran actor Matt Ranillo. She started to rise in her acting carreer when she became part of the cast of the television soap Lira, co-starred with Eula Valdez, then followed by Rio Del Mar in 1998. She was under contract for almost 12 years with GMA Network. In year 2005, she left her home-grown network GMA-7 and became a free lancer actress for almost 2 years. She then transferred to ABS-CBN in 2008 to star in Carlo J. Caparas' work Pieta.
Birth Name :
Sienna Rose Miller
Birth Date :
December 28, 1981
Birth Place :
New York City, New York, USA
Claim to fame :
As Fiona Bickerton on TV series "Keen Eddie" (2003-2004)
Surely there is something more about Sienna Rose Miller than just a mere girlfriend of Jude Law.
Although she has come to popularity after her love relationship with the famous actor has been exposed, this mesmerizing actress has proven that she really possesses real talent and skills to infiltrate Hollywood film industry. Looking upon the list of theatrical and small/big screen experience she has established, all she needs is only a fine vehicle that supports her to walk out completely from the shadow of her beau.
Shia LaBeouf plays Sam Witwicky, an average teenager consumed with everyday worries about school, friends, cars and girls. Unaware that he alone is mankind's last chance for survival, Sam and his friend Mikaela (Megan Fox) find themselves in a tug of war between the Autobots and Decepticons.
Shia is a star on the rise and has become quite sought after. He starred in the summer surprise hit Disturbia and will be seen in a starring role in Indiana Jones IV alongside Harrison Ford as Indy's son.
Born: 11 June 1986
Birthplace: Los Angeles, California

Name :Megan Fox
Birth name : Megan Denise Fox
Nickname : Mega Fox , Foxy Megan
Date of birth : 16 May 1986
Place of birth : Tennessee, USA
Proffession : Actress
Height : 5′ 6″ (1.68 m)
BIOGRAPHY
Megan Fox born as Megan Denise Fox on May 16th, 1986 in Rockwood, Tennessee is a famous and beautiful American actress and model.
Oprah Gail Winfrey
Birthdate: January 29, 1954
Height : 5′ 6
Residence: Chicago, Illinois, United States
Occupation: Talk show host, media mogul
Salary: $385 million (2008)
Net worth: over US$2.7 billion (Sept. 2008)
Partner: Stedman Graham
Oprah may as well be the mother teresa not just of black people, but of women around the world. She is an American media personality, Academy Award nominated actress, producer, literary critic and magazine publisher, best known for her self-titled, multi-award winning talk show, which has become the highest-rated program of its kind in history. She has been ranked the richest African American of the 20th century, the most philanthropic African American of all time, and was once the world's only black billionaire. She is also, according to some assessments, the most influential woman in the world.