Comments Off on superman man of steel movie trailer 1
DC comics released its first sneak peek movie trailer for next year's blockbuster SUPERMAN MAN OF STEEL movie.
Directed by Zach Snyder, this new film for 2013 has a trailer voiced over by Gladiator's Russell Crowe.  It stars fresh face Henry Cavill, and Batman producer Chris Nolan vows this will take a darker grittier tone, since this is what the audience wants.
Comments Off on KC and Piolo break up interview on The Buzz
http://www.abs-cbnnews.com/video/entertainment/11/27/11/kc-piolo-call-it-quits
Comments Off on real Captain America Movie post credits ending spoiler avengers assemble
In the comic book actual Captain america storyline, Cap is a 1940s world war 2 hero, so how did he get to our time and join the Avengers? During a battle in the 1940s, he fell down to the river and was iced over, supposedly placed unwillingly in suspended animation.  Nick Fury and the Shield of our time searched for him, cut out the ice, and thawed him out, just in time to form the Avengers!
This movie trailer post credit comes right at the end of the current Captain America the First Avenger movie.  There are even fake trailers at the bottom.
Comments Off on Top 10 richest celebrity teen stars
who are the top ten richest celebrity teen stars our teeny boppers love to idolize?
12. Tyler James Williams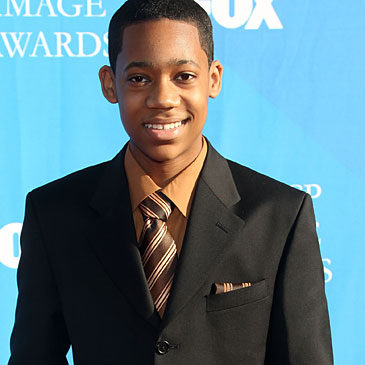 This kid is 18 years old and has the total earnings about $1.2 million. Estimated Net Worth: $4.8 million
Tyler James Williams is the star of the sitcom "Everybody Hates Chris," where he earns most of his money. He also has made guest appearances on "Law & Order" and "Sesame Street."
11. Abigail Breslin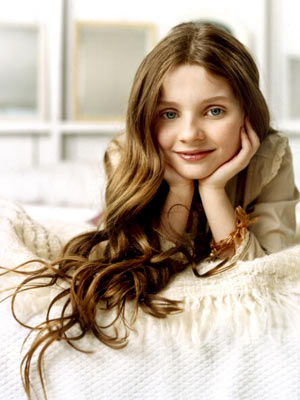 Comments Off on game of thrones spoilers from a dance of dragons released early
In the book series A Song of Ice and Fire, A Dance of Dragons is Book 5.  The HBO series just started with book 1, and this 5th book took six years to finish.   It will be published in both the USA and UK on 12 July 2011. The plan is to release the ebook and print editions simultaneously.
Blame it on the 180 books mistakenly shipped in advance by Amazon, but there are advance spoilers and tidbits in the Book "a dance of dragons", by author George RR Martin.
Comments Off on Megan Fox – Shia LaBeouf Fling during filming Transformers movie
Transformers 3 dark of the moon star Shia LaBeouf now admits was involved in more than just an on-screen romance.
"Look, you're on the set for six months, with someone who's rooting to be attracted to you, and you're rooting to be attracted to them," he says of an off-screen fling with Fox. "I never understood the separation of work and life in that situation. But the time I spent with Megan was our own thing, and I think you can see the chemistry on screen."
When asked about Fox's status at the time with now-husband Brian Austin Green, LaBeouf adds "It was what it was."
Comments Off on download Thronecast interview with Jason Momoa or Khal Drogo of Game of thrones
A lot of people have been talking about how huge Jason Momoa got to play Conan the Barbarian (August 19, 2011 release date.) Jason trained for 5 months ahead of shooting "Conan" and added about 10lbs of of muscle (according to the actor)  to his 6ft 5in frame – weighing in at an estimated 215lbs. If you are curious about Jason Momoa's workout and diet (plus what he did to actually get 30lbs bigger for his role as Khal Drogo HBO's "Game of Thrones").  More on his Video from sky atlantic sky.com here in the link!
Comments Off on Khal Drogo is played by Jason Momoa in Game of Thrones
Everybody who watched Dothraki leader Khal Drogo in Game of Thrones was curious as to who played the Dothraki warlord.  Lo and behold, it was Jason Momoa, a familiar face of baywatch.
He indicates that at the audition, he performed a haka war-dance as part of his audition, he said, and then apparently showed off his backside to the audience in preparation for further nudity in the pilot, which would mark both his first nude scene and his first sex scene as an actor. He also apparently mentioned disliking horses, and not really looking forward to the riding scene the pilot requires (much less the rest of the riding scenes that will be required if the show goes forward).
Comments Off on Game Of Thrones Season 1 ends, Season 2 begins next year
The HBO series was great! Can't wait for Game of Thrones season 2 next year, July 2012!  They have already begun casting for the actors and actresses who will play the GOT Characters!
Game of Thrones is an American medieval fantasy television series created for HBO by David Benioff and D. B. Weiss. The series is based on author George R. R. Martin's best-selling A Song of Ice and Fire series of seven planned fantasy novels, the first of which is called A Game of Thrones. The series debuted in the U.S. on April 17, 2011  There are currently four books out.
Comments Off on Ryan Dunn of 'Jackass' killed in car accident dead from drunk driving
Yet another casualty of drunk driving as Ryan Dunn of 'Jackass' was killed in car accident yesterday. The video picture shows his car a total wreck!
Dunn, 34, was killed after his car veered off the road. While the exact cause of the accident isn't known, police say high speeds were definitely a contributing factor. Preliminary autopsy results came back Tuesday listing the cause of death as blunt force trauma and serve burns because the car became engulfed in flames. Dunn was so badly burned that he had to be identified by his tattoos. It's not known if the crash or the fire actually killed Dunn.