Jailbreaking is now perfectly legal, and all you iphone 4, ipad, and itouch users who jailbreaked their gadgets will certainly want to know what's next? How to install downloaded third party apps?  Fortunately, there is a new installous app, which indexes other apps for download directly into your Apple gadget without having to go through itunes!
Here's a how-to on how to get this app working on your iPhone.
Disclaimer Note: We don't support or promote piracy in anyway. This article is purely for informational and testing purposes only. Proceed at your own risk. If you like an app, then please support the developer by buying the app from the App Store.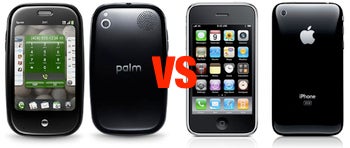 Apple's iPhone 3G S has arrived. Appearances are what they really seem to be. On the outside nothing looks much different with the 3G S. The real difference is what's inside, which is, well, nothing really according to this review in financemanila. So how will Apple's iPhone 3G s compare to the Palm Pre? I've put together a chart for a quick glance at how they stack up (see below). For a more in-depth analysis, read on.
The main difference is quite obvious — for the same price as a 16GB iPhone3G S you only get a 8GB Palm Pre. In comparison, the current generation 8GB iPhone 3G dropped in price to $99, going after Pre's lower capacity storage.