I just have to beat that guy on my wife's bejeweled listed rank of friends in facebook.  He got 600,000 in bejeweled blitz 2's one minute game.  I'm catching up fast and it's just been a week.  Before searching the net for hints, I tried devising my own opinion and developed my own strategies to come up with a decent approach to the game.
Here's what I've learned so far.
Make Cascading Gems
Barely a week after Rovio released its St. Patrick's Day Go Green Go lucky Angry birds seasons update, here comes angry birds rio!
The next installment in the aviary vengeance saga, Angry Birds Rio, will launch exclusively on Amazon's upcoming Appstore for Android. That does sound like it will eventually achieve universal distribution via the Market, but in the interim Amazon has scored a pretty big scoop in its efforts to attract users to its own app repository.
httpv://www.youtube.com/watch?v=HzSNaUvmaOc
In this iPad guide, you will learn how to SSH into iPad 3G, WiFi. In order SSH into iPad we are going to use WinSCP for Windows and CyberDuck for Mac. Once you SSH into iPad, you'll be able to explore your iPad contents just like any other hard disk drive.
What is SSH: SSH stands for Secure Shell. It allows data to be exchanged using a secure channel between two networked devices. A protocol that allows you to access your iPad from your desktop PC or MAC and execute commands on it (thus allowing you to copy any kind of data to and from the iPad without iTunes). It's also used for a lot of customization things if you know what you're doing.
Jailbreaking is now perfectly legal, and all you iphone 4, ipad, and itouch users who jailbreaked their gadgets will certainly want to know what's next? How to install downloaded third party apps?  Fortunately, there is a new installous app, which indexes other apps for download directly into your Apple gadget without having to go through itunes!
Here's a how-to on how to get this app working on your iPhone.
Disclaimer Note: We don't support or promote piracy in anyway. This article is purely for informational and testing purposes only. Proceed at your own risk. If you like an app, then please support the developer by buying the app from the App Store.
I came across this article as we have the same problem with our  Panasonic Lumix LX3. Although I acquired it solely for its still image capabilities, I quickly discovered that it records video in very high quality, especially when compared to my digital video camera, a JVC model equipped with a hard disk on which video files are stored in MPEG-2 format in DVD resolution.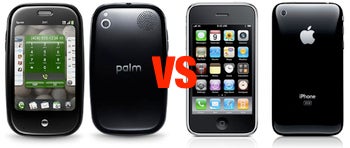 Apple's iPhone 3G S has arrived. Appearances are what they really seem to be. On the outside nothing looks much different with the 3G S. The real difference is what's inside, which is, well, nothing really according to this review in financemanila. So how will Apple's iPhone 3G s compare to the Palm Pre? I've put together a chart for a quick glance at how they stack up (see below). For a more in-depth analysis, read on.
The main difference is quite obvious — for the same price as a 16GB iPhone3G S you only get a 8GB Palm Pre. In comparison, the current generation 8GB iPhone 3G dropped in price to $99, going after Pre's lower capacity storage.