Comments Off on Part 3: Latest Game of Thrones season 2 complete Cast August 2011
As of August 14, 2011, Here are the latest addition to the upcoming Game of Thrones Season 2:
Oona Chaplin, Charlie Chaplin's grand daughter  joins Game of Thrones next year as a character named Jeyne.  It is yet unknown as to which Jeyne Oona will play, as there were a number of Jeyne's in George RR. Martin's book.  Born in 1986, Chaplin has appeared in Daniel Craig's "Quantum of Solace" in 2008 as Perla de las Dunas, a receptionist.
Robert Pugh is also a new addition to the cast, playing Craster, the tenuous ally to the Night's Watch.
Comments Off on Latest cast for Game of Thrones Season 2
In our last article for the cast of Game of thrones season two, we've revealed two ladies already cast and now we bring you two more:
The latest casting coup were for the roles of Stannis Baratheon and a witch called Melisandre.
British actor Stephen Dillane will play the much talked about Stannis Baratheon, the eldest younger brother of the late King Robert who has his sights set on the Iron Throne. Dillane appeared in HBO's John Adamsminiseries as Thomas Jefferson and also had a bit role in Tony Scott's Spy Game.
Comments Off on game of thrones spoilers from a dance of dragons released early
In the book series A Song of Ice and Fire, A Dance of Dragons is Book 5.  The HBO series just started with book 1, and this 5th book took six years to finish.   It will be published in both the USA and UK on 12 July 2011. The plan is to release the ebook and print editions simultaneously.
Blame it on the 180 books mistakenly shipped in advance by Amazon, but there are advance spoilers and tidbits in the Book "a dance of dragons", by author George RR Martin.
Comments Off on Ashton Kutcher Will Join 'Two and a Half Men', replacing Charlie Sheen
Charlie Sheen is all praises upon hearing that Ashton Kutcher Will Join 'Two and a Half Men'.  So how much will the tweeter superstar Ashton Kutcher be getting paid for starring in two and a half men?  Ashton reportedly gets $1m per episode, or half of Charlie Sheen's pay.
The deal came together quickly in the wake of Hugh Grant passing on the opportunity to join the show.  Executive producer Chuck Lorre has already crafted a storyline to introduce Kutcher in a way that satisfies the network and studio.
Comments Off on Fantastic Four's Human Torch Chris Evans now plays Captain America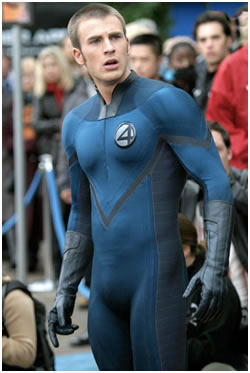 Fantastic Four's Human Torch Chris Evans now plays Captain America, won't this create some sort of confusion in the Marvel world?  Captain America's superherodom was born from world war 2, he was later frozen in ice, and revived by Iron Man and Nick Fury and Shield to form Avengers just in time to deal with a rampaging hulk.
Does this mean the Avengers can never meet the Fantastic Four in one same movie?